Source: TeleGeography
This week TeleGeography published their new 2022 Submarine Cable Map as well as the Africa Telecommunications Map. These maps "reveal new cables, landing stations, construction stats, international bandwidth figures and lots more".
Submarine Cable Map Highlights
The 2022 Submarine Cable Map focuses on the 486 cable systems and the 1306 landing stations. Information you can find on this map are: construction costs, geographic scope, content providers using capacity and fiber pairs.
Africa Telecommunications Map 2022
The Africa Telecommunications Map focuses purely on Africa and shows the 71 cable systems on the African continent.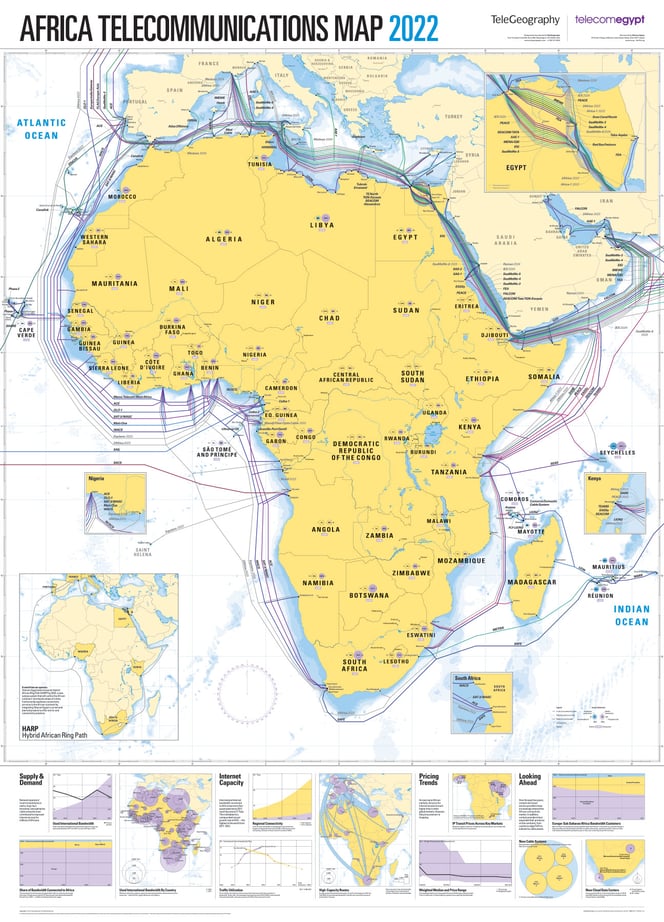 Get the maps and read more in the blog of TeleGeography